Cleanband developed into Childsafe for Claranet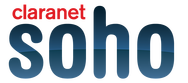 We worked with Cleanband for a few months before we agreed to add the Childsafe product to our portfolio. We decided we needed this type of service for our consumers but it was critical for us to identify the right partner and product to work with. Any flaws in such an important family friendly security product were perilous to avoid as clearly our customers are trusting us with their most valued possessions, their children. From day one of testing the service internally we had our most technical staff try to break this service, all to no avail.
Cleanband were flexible from day one and were able to tailor the product to meet our own customer's needs. Any changes we requested were always delivered quickly and competently. When handed back for testing we were always impressed with the quality of work and supporting documentation which allowed us to effectively test the change fully.
A full and flexible training programme was delivered to all of our team and I cannot speak highly enough of the professionalism shown by the Cleanband team at all times throughout our engagement. Despite the product being live for many months now the Cleanband team remain an extension of our own team and not only provide ongoing support but are genuinely interested in ensuring that our needs continue to be met.
Alan Tavernor
SOHO Director
Claranet Ltd